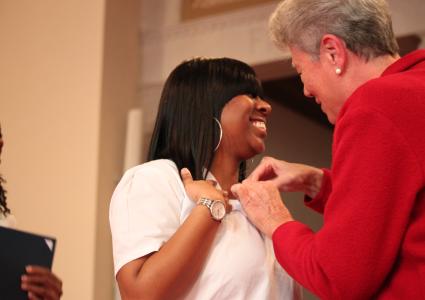 Caroline Center offers graduates career and educational support and use of all of the center's resources for life. The Jacqueline M. Buedel Academic and Career Advancement Program helps graduates achieve success as they take the next important steps in their professional and academic lives. Here's just a sampling of the opportunities, services, and support Caroline Center offers to graduates:
Resume updating; conducting a job search; job interview techniques and practice; services of a career coach
Career advancement services: pharmacy technician certification exam review classes; information sessions on careers in allied health; mental health first aid certification course
Academic advancement services: individual tutoring in math, reading, and writing in preparation for the Accuplacer exam; one-on-one advising on enrolling in college, securing financial aid, course selection, and degree programs
For more information, please contact Academic and Career Advancement Program Director Karen Hammer at khammer@caroline-center.org or 410.563.1303 x37.