Sat, 24/12/2011 - 12:00am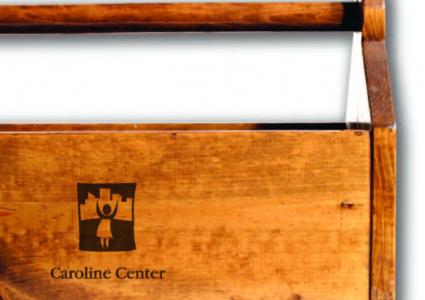 Dear Friends of Caroline Center,
As we look back on the past year, our hearts are filled with gratitude and amazement at the wonderful people and celebrations that marked our 15th anniversary. Our two signature events, the lecture by The Help author Kathryn Stockett, and the wine event at Boordy Vineyards provided us an opportunity to see old friends and make many new ones. Other smaller celebrations with staff, trainees, and alumnae allowed us time to reminisce and share both memories and accomplishments. An immensely generous gift to start a true endowment has put us well on the way toward ensuring our future.
One thing a fifteen year history has allowed us to do is to see the long term effects of our work here. That was never more clear than on the June evening when our alumnae gathered with staff to share their journeys since graduation. We heard not just that our graduates have gone on to nursing school but that their daughters are in school as well. We honored, as "Alumna of the Year", Cynthia MacKinnon who has carried on the work of our upholstery shop after we closed in 2009. And we heard story after story of how lives were changed in fifteen short weeks.
Needless to say, these miracles, while certainly of God, did not happen without the hard work of a strong and dedicated staff and the steady and committed support of you, our donors and friends. Staff may provide the TLC-tools for life and careers, but YOU have provided TLC in its more traditional meaning - tender loving care. As you will see from this report our annual fund was the strongest it has been —no small feat in these challenging times! We thank you and assure you that we are and will continue to be good stewards of your generosity....